My inspiration usually comes one of two ways. Either from a blog or magazine or from totally and completely random source. This idea was a wonderful mash-up of both.
I saw these Freeze Pop Holders at
Under the Table and Dreaming
and I knew I had to make some for big brother. I hate wasting paper towels and a dish towel is just to bulky to hold on to when wrapped around a popsicle. I had some plain fleece that would have worked fine, but I wanted something more.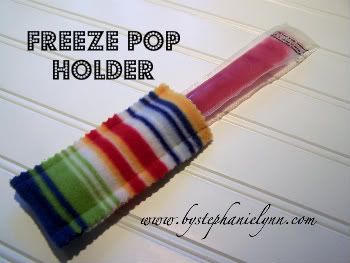 Enter my son's recent obsession with all things Star Wars, and the Light Saber Popsicle Cozy was born!
I can see plenty of sticky, epic battles that will ensue between the kid and his daddy.
I'm not doing a tutorial, because you can pretty much just look at these and figure it out. It's just some black and gray felt and fabric paint. And if you don't want to make them but would still like to have some, they are available in my Etsy
shop
.
Have fun with your little Jedi!
And may the Force be with you.
Thanks for stopping by!
Linked to: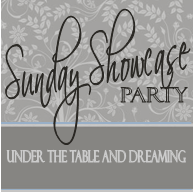 Pin It Now!